GRAB YOUR CUP, LADIES


Natural Menopause Symptom Relief May Be Found In THIS Simple Tea!

Get the EXACT combination of pure, natural ingredients designed to balance hormones and help you feel like YOU again!
Hormone Replacement Therapy Isn't Suitable For Every Woman.
So Now What?
Let's face it, menopause can be INTENSE.
Mood changes, hot flashes, night sweats, abdominal discomfort, body changes, brain fog, lack of desire for intimacy…
And the options out there for relief are - honestly - pretty limited.
The most widely used, Hormone Replacement Therapy (HRT), comes with some well-publicized risks32, including:
Heart disease
Stroke
Blood clots
Breast cancer
And that's not even mentioning the horrendous side effects some women experience, like abdominal cramping, headaches, nausea, swelling, and uterine bleeding.33 Good times.
That doesn't really make you want to get in line for a prescription, does it?
So what can women do to take back control of their bodies that turned against them?
The reason women experience menopause symptoms like the ones listed above (and more) is because their bodies need the estrogen that their ovaries are no longer producing.
So where does that leave menopausal and peri-menopausal women?
Well, that's where Menopause Support Tea comes in!
Women Deserve A Pure & Natural Solution To Help Relieve Menopause Symptoms
WITHOUT the impurities, sticky patches, messy creams, synthetic hormones, or animal testing that other common menopause treatment options can contain...
And that solution is a TEA!
But not just any tea...
Menopause Support Tea!
Why? Because this tea contains 7 ingredients scientifically-studied to support the adrenal glands as they take over the estrogen-producing load during menopause.
Each ingredient is hand-selected in their freshest, purest form and blended in the perfect amounts into a delicious tea by our expert sommeliers right here in the United States.
Meaning if an ingredient isn't of the purest, highest quality, it's NOT making it into this tea!
And because our teas are freshly made in small batches, they arrive at our customers' doors as the most potent versions out there, ready to be ingested and absorbed quickly for much-needed relief
No sticky patches or messy gels. No chemicals. No fillers. No synthetic hormones. (Because who needs them, anyway!) And it's animal cruelty-free!
Just natural nutrients your body needs to help balance hormones and get back to feeling like YOU again.
"They combine the top clinically studied herbal ingredients shown to improve menopause symptoms, into one convenient, powerful yet delicious tea."
-Dr Kimberly Langdon, M.D.
Most menopause treatment symptoms require pills or shots containing synthetic hormones.
They may contain some of the same ingredients as Menopause Support Tea, but the problem is they're ground up and mixed with chemicals and fillers to give them a longer shelf life.12.
It might take days or weeks to see the full effects, and the truth is, synthetic hormones may only mask symptoms.
They don't always get to the root of the issue.
Menopause Support Tea Helps Get To The Root Cause
How?
By providing the EXACT natural ingredients that help support the adrenal glands, as they pick up the slack for the ovaries and help produce hormones to ease the transition into menopause.31
Because it's a simple tea, the ingredients can be quickly absorbed and take action sooner! It's also non-habit forming, and is completely natural and safe for most women to use.
And what could be easier than making a cup of tea?
Want To Meet These VIP Ingredients?
Here's a front-row introduction to these 7 ingredients and what they do to help balance hormones, reduce menopause symptoms, and support the adrenal glands.
Licorice Root
Helps decrease the frequency and intensity of hot flashes. Some studies even find it's actually more effective than HRT.13
Also helps hormones last longer in the body.14
(Don't worry if you don't like the taste of licorice - the tea does NOT taste like licorice at all! (It has a delicious peach taste)
Eleuthero Root
Has estrogenic effects that reduce the intensity of most common menopause symptoms15 while helping prevent osteoporosis.16
Also helps boost energy levels, speeding up recovery from fatigue and weakness.17
Ginkgo Biloba
Helps with nervousness, memory loss, difficulty concentrating and "brain fog".18
Also provides an appetite suppressant effect19 and helps reduce body weight.20
Cinnamon
Research shows mixtures containing cinnamon help with most menopause symptoms,21 while protecting the heart by reducing bad cholesterol levels.22
Red Clover
Helps reduce almost every menopause symptom,23 red clover is more specifically used to reduce both the frequency and intensity of hot flashes.24
Black Cohosh
Helps reduce the intensity of hot flashes.26
Black cohosh is one of the few herbs shown to help with sudden mood swings and bouts of depression.27
Peach
Purely for taste! Let's be honest now, it doesn't matter how powerful or effective it is, if it's a tea, it has to taste good right?
Carefully Crafted and Blended With Care, Right Here in the USA!
Menopause Support Tea is NOT formulated and blended out in the middle of China, India or some other far away country…
But right here in the USA...
In the beautiful state of Arizona!
Meaning, every single tea bag is made to the highest standard of quality we'd expect from American made products.
On top of that:
Menopause Support Tea is GMO-free, Gluten-free, Caffeine-free, Organic, and Natural!
Same Great Product, Brand New Packaging!
Best Of All, Women Keep Telling Us It REALLY Works!
"From 10 Blasting Hot Flashes Down To 6!"
"It Did Everything I Needed
It To Do"
"Truly Has Been A Life-Saver!"
Game-changer! Since I've been using this tea, I have been sleeping through the night, I'm not having the hot flashes through the night, or the night sweats.
I'm waking up in the morning refreshed, I have more energy throughout the day, and I'm even losing a little bit of that menopause belly. This tea tastes great! And it truly has been a life-saver!
-Tara†
"Lucky For Me, I Found This Terrific Tea That Has Drastically Reduced My Symptoms"
When my doctor told me I could no longer take hormone replacement therapy, my heart sank! All I coudl think of were hot flashes, mood swings, and brain fog taking over my life making me MISERABLE! My doctor knew how distraught I was and said he would wean me off the hormones.
In the meantime, I began researching companies that had natural products for menopause relief. Let's just say that I tried a few before I found this company. Lucky for me I found this terrific tea that has drastically reduced my symptoms.
-Linda†
"This Is Definitely In My Arsenal To Really Fire Myself Up"
As a health and wellness coach, I'm always looking for natural solutions to help my clients minimize those midlife and menopause symptoms.
This is a great herbal supplement to add to your daily routine. It tastes amazing! I personally love the peach flavor. This is definitely in my arsenal to really fire myself up.
-Karen†
"Taste Is REALLY Good!"
I'm taking this tea every day and I'm feeling much much better.
I don't want to take medicines so I always try something natural. The taste is REALLY good.
If you are having these menopause symptoms like me, you should try it. I really recommend it!
- Karen Godoy†
@kaintheusa
Great Natural Alternative To Taking Hormones
This is a great natural alternative to taking hormones if you are like me and are not a candidate or just want to take something more natural.
It not only helps with hot flashes, mood swings, memory, energy level & sex drive, it is also a great mild peach flavored tea.
- Denise Mosher†
@deedles0709
Helps With Hot Flashes
I love this!It does help balance my hormonal profile and give me focus without caffeine and help with hot flashes.
This has made me a little less sweaty in the 2 weeks I've been drinking this.
It has a peach flavour, it's really good!
- Kate Burnett†
@lamegothmom667
The Ingredients In Menopause Support Tea Are Scientifically Studied To
Who Knew A Tea Could Make Such A Difference For Peri-menopausal & Menopausal Women!
Sleep better at night
Remember what it was like to get a good night's sleep? No? Well get ready to be reminded! Menopause Support Tea helps reduce hot flashes and night sweats for a good night's sleep. How good? Like back-before-you-had-kids good!
Balance moods
What? You don't enjoy laughing one moment and crying the next? Sudden hormone swings are no joke, but Menopause Support Tea helps balance hormones (and moods!) so women can get back on an even keel. Except for during episodes of This Is Us. Sorry, there's no help for that
Boost energy
No more waking up feeling exhausted and dragging through the day. Menopause Support Tea puts the bounce back in your step. It sharpens clarity and mental focus too.
Increase desire for intimacy
When you don't feel like yourself, you don't feel like being intimate. Don't let menopause ruin the spiciness in your relationship! Menopause Support Tea can help restore the "hubba-hubba" again.
Reduce abdominal discomfort
Body changes are common during menopause, but that doesn't make it fun. This tea helps balance the hormones that cause the shape-shifting that's common during menopause. Goodbye tighter waistbands! Your clothes will fit better as you FEEL better.
Look like "you" again
Redistributed weight around the belly and thighs is common during menopause. This tea helps balance hormones and help shift that stubborn weight.
Easy As 1-2-3!
It Just Takes One Cup A Day!
1.
Brew Tea
Add one tea bag to a cup of hot water. Each pouch contains 30 convenient, ready-to-use tea bags.
2.
Drink Everyday
Enjoy your tea any time of day. It's caffeine-free!17
3.
Feel Balanced And Love Life Again
Love life and feel great every day as you start feeling like yourself again!
PLUS It's Delicious Hot OR Cold!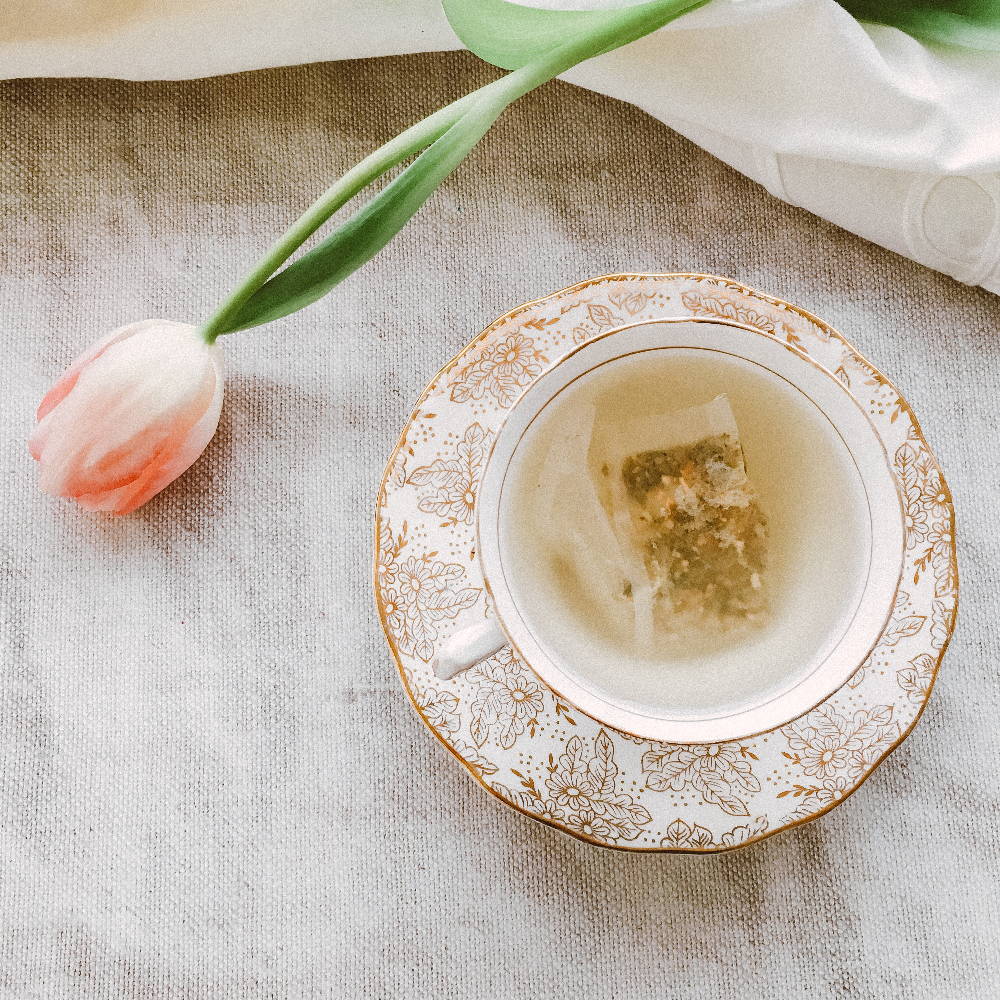 The sweet fruity aroma of Menopause Support Tea makes it a truly relaxing experience to drink as a hot tea. A hot cup of this tea is the perfect way to start the day or wind down in the evening.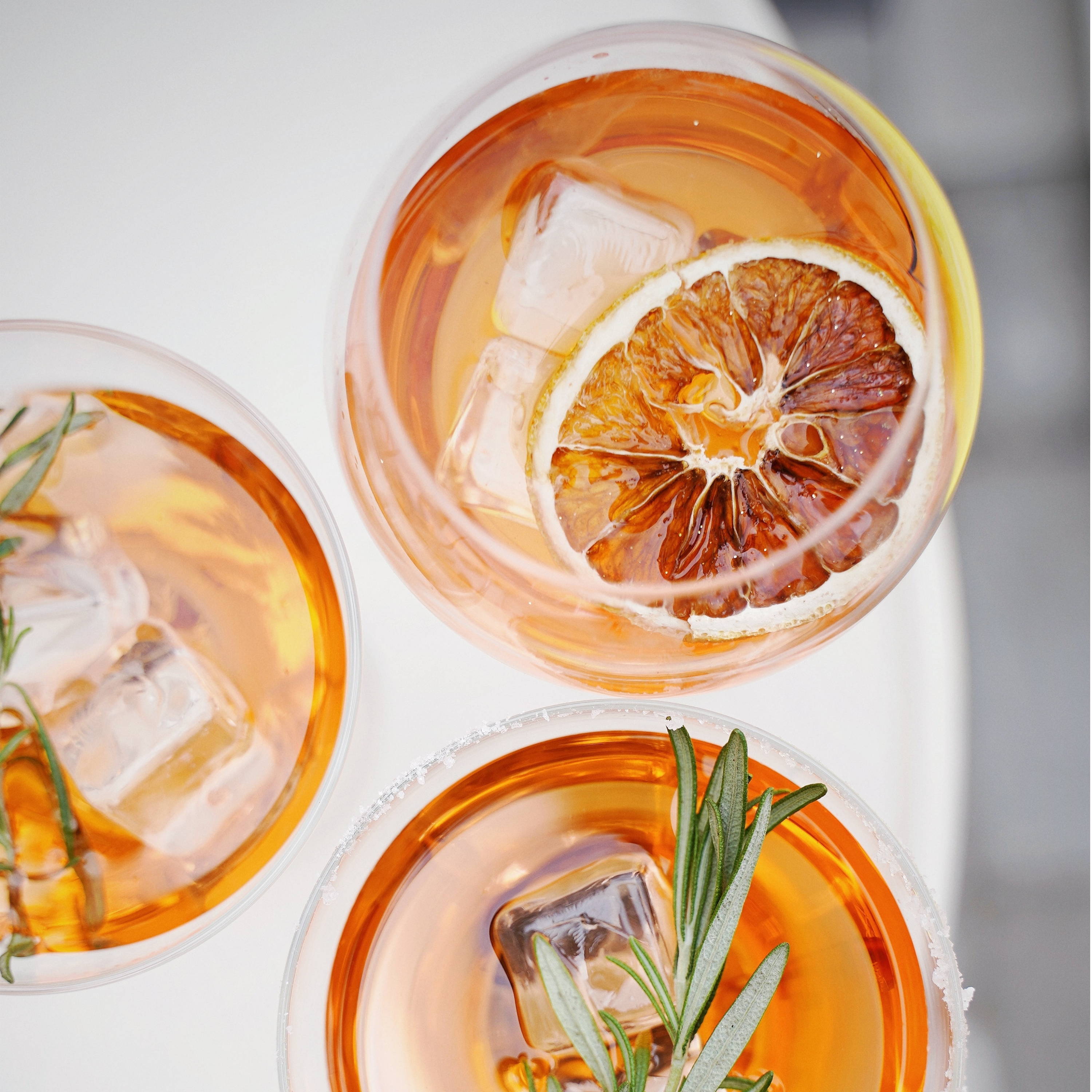 Menopause Support Tea works perfectly as a cold tea too! Add ice, lemon and honey for a delicious and refreshing iced tea. Add fruits or create your favorite mocktail - the possibilities are endless!
Women LOVE How EASY It Is To Replace Their Usual Cup Of Tea With Menopause Support Tea
Demand Is HIGH - Order Now While Supplies Last!
Because we use only the freshest, most pure ingredients, we make this tea in small batches. That means quantities are limited. Grab yours now!
SAMPLE PACKAGE
30 DAY SUPPLY
ONE TIME PURCHASE
Total Value: $39.95
60-Day Money Back Guarantee
BEST VALUE
180 DAY SUPPLY
ONE TIME PURCHASE
Total Value: $156.00
60-Day Money Back Guarantee
MOST POPULAR
90 DAY SUPPLY
ONE TIME PURCHASE
Total Value: $87.00
60-Day Money Back Guarantee
Try It Today, Absolutely Risk-Free,
With Your 60 Day Money Back Guarantee
Not sure if Menopause Support Tea is right for you?
Well, don't forget you're covered by a full 60 Day Money Back Guarantee.
Meaning… you can try Menopause Support Tea, absolutely risk-free, for a FULL 60 DAYS!
And if for any reason at all you're not 100% THRILLED with your results…
You get a complete 100% refund, no questions asked.
So go ahead, and order today with confidence, knowing you can try Menopause Support Tea absolutely risk-free, for the next 60 days.
Still Not Sure? Here Are The Answer To
Our Most Frequently Asked Questions
What is Menopause Support Tea?
Menopause Support Tea is a delicious, natural herbal tea blend containing ingredients that help support your adrenal gland, as your ovaries have greater reliance on them for hormone production.
It's specially formulated with seven vital ingredients that help reduce menopausal symptoms such as hot flashes, mood swings and sleep disturbances, while also helping to improving memory, focus, and intimacy in relationships.
What are the benefits of Menopause Support Tea?
Because of the specific blend created, Menopause Support Tea can help with the following:
Helps decrease the frequency and intensity of hot flashes

Helps reduce mood swings and bouts of depression

Helps improve memory

Helps increase the desire for intimacy

Helps boost energy

Helps increase ability to handle stress

Helps protect the heart

Helps to diminish brain fog
How many tea bags are in each pouch of Menopause Support Tea?
Each pouch contains 30 convenient, ready-to-use tea bags - enough tea for 30 days. And as a plus, every tea bag is environmentally friendly and plastic-free.
How do I take Menopause Support Tea?
It's just like preparing any other cup of tea. Simply place one tea bag into a cup of boiling water and allow to brew for 5-7 minutes. Add honey or lemon to taste, or enjoy the natural peach flavor infused into every blend. It also tastes great served hot or cold.
How long will it take before I see some benefits?
Some people feel and see results almost instantly, but it really depends on individual needs and the complexities of each person's particular hormone imbalance.
Most customers have reported that they have seen significant positive changes in their body and mood between 14 days and a month or two.
Will I experience any side effects?
Every care has been taken to ensure the safest possible product and whilst the vast majority of women do not report any issues, every woman is different and it may be possible to experience some side effects.
The most common side effects are mild stomach aches, headaches, nausea and mild diarrhea. If this happens to you, we recommend brewing your tea bag for just 1-2 minutes (instead of the full 5-7 minutes) and gradually increasing as your body adjusts.
If you experience any other side effects or have any other concerns, we recommend speaking to your doctor before starting Menopause Support Tea.
Can I drink Menopause Support Tea if I'm already taking HRT?
Every woman is different. If you are already taking HRT for your menopause symptoms, we recommend you consult with your doctor before using Menopause Support Tea.
Does this product contain nuts?
While we ensure that careful manufacturing practices are followed at all times, this product is manufactured and processed in a facility which may also process peanuts and tree nuts.
Can I drink these teas long term?
Yes, of course you can, and in fact, we recommend you do so as well. Most research has found the maximum effect of these ingredients come in about 4-8 weeks time, and the longer you take it, the more it can help you.
Can I drink this tea if I have a medical condition?
If you are taking any prescription drugs, have a medical condition, or if you have been treated for breast cancer or any other hormone dependent cancer, we recommend you speak to your doctor before trying Menopause Support Tea.
Can I drink this tea as an iced tea instead of hot?
Yes you absolutely can drink the tea cold, as an iced tea.
Some of our customers have added their favorite flavors or fruit to the tea, or even consumed it as non-alcoholic mocktails.
These may be creative options for you if you don't normally enjoy hot teas.
Is this a one-time purchase or a subscription?
Each package (1, 3 or 6 pouches) is a one-time purchase.
This is NOT a subscription that will rebill you.
All purchases are a one-time purchase only and you with NEVER be automatically charged for future purchases.
Do you ship worldwide?
At this stage, we only ship to addresses within the USA.
Do you offer a money back guarantee?
Yes of course. Like with everything you purchase on MenopauseTea.com, you are always protected by a 60-Day Money Back Guarantee.
If Menopause Support Tea does not help you as expected, simply send the unfinished product back to us, and we'll issue a complete refund.
References
"Effects of Licorice on Relief and Recurrence of Menopausal Hot Flashes" by Fatemeh Nahidi, Elham Zare, Faraz Mojab, and Hamid Alavi-majd, 2012
"Evaluation of Estrogenic Activity of Licorice Species in Comparison with Hops Used in Botanicals for Menopausal Symptoms" by Atieh Hajirahimkhan, Charlotte Simmler, Yang Yuan, Jeffrey R. Anderson, Shao-Nong Chen, Dejan Nikolić, Birgit M. Dietz, Guido F. Pauli, Richard B. van Breemen, and Judy L. Bolton, 2013
"Postmenopausal syndrome" by Pronob K. Dalal and Manu Agarwal, 2015
"Botanical and Dietary Supplements for Menopausal Symptoms: What Works, What Doesn't" by Stacie E. Geller, Ph.D., Associate Professor and Laura Studee, MPH, 2005
"The psychopharmacological effects of Ginkgo biloba extract in normal healthy volunteers" by Z Subhan, I Hindmarch, 1984
"Effects of Eleutherococcus senticosus Cortex on Recovery from the Forced Swimming Test and Fatty Acid β-Oxidation in the Liver and Skeletal Muscle of mice" by Maho Sumiyoshi and Yoshiyuki Kimura, 2016
"Beneficial effects of Ginkgo biloba extract on insulin signaling cascade, dyslipidemia, and body adiposity of diet-induced obese rats" by R M Banin, B K S Hirata , I S Andrade , J C S Zemdegs , A P G Clemente , A P S Dornellas , V T Boldarine , D Estadella , K T Albuquerque , L M Oyama , E B Ribeiro , M M Telles, 2014
"The efficacy of Iranian herbal medicines in alleviating hot flashes: A systematic review" by Masumeh Ghazanfarpour , Ramin Sadeghi , Somayeh Abdolahian , Robab Latifnejad Roudsari, 2016
"The psychopharmacological effects of Ginkgo biloba extract in normal healthy volunteers" by Z Subhan, I Hindmarch, 1984
"Triple-blind, placebo-controlled trial of Ginkgo biloba extract on sexual desire in postmenopausal women in Tehran" by Mina Amiri Pebdani, Simin Taavoni, Naima Seyedfatemi, and Hamid Haghani, 2014
"Botanical and Dietary Supplements for Menopausal Symptoms: What Works, What Doesn't" by Stacie E. Geller, Ph.D., Associate Professor and Laura Studee, MPH, 2005
"Design and Development of Polyethylene Oxide Based Matrix Tablets for Verapamil Hydrochloride" by S. Vidyadhara, R. L. C. Sasidhar, and R. Nagaraju, 2013
"Evaluation of contextual and demographic factors on licorice effects on reducing hot flashes in postmenopause women" by Lida Menati , Khosheh Khaleghinezhad, Mitra Tadayon, Amir Siahpoosh, 2014
"Liquorice and glycyrrhetinic acid increase DHEA and deoxycorticosterone levels in vivo and in vitro by inhibiting adrenal SULT2A1 activity" by E A S Al-Dujaili , C J Kenyon, M R Nicol, J I Mason, 2011
"Natural Remedies For Adrenal Fatigue" 2012
"Hormones of the Adrenal Cortex", 2013
"Efficacy of Ginseng Supplements on Fatigue and Physical Performance: a Meta-analysis" by Hoang Viet Bach, Jeongseon Kim, Seung-Kwon Myung, and Young Ae Cho, 2016
"Effects of lifetime cumulative ginseng intake on cognitive function in late life" by Silvia Kyungjin Lho, Tae Hui Kim, Kyung Phil Kwak, Kayoung Kim, Bong Jo Kim, Shin Gyeom Kim, Jeong Lan Kim, Tae Hyun Kim, Seok Woo Moon, Jae Young Park, Joon Hyuk Park, Seonjeong Byun, Seung Wan Suh, Ji Young Seo, Yoonseop So, Seung-Ho Ryu, Jong Chul Youn, Kyoung Hwan Lee, Dong Young Lee, Dong Woo Lee, Seok Bum Lee, Jung Jae Lee, Ju Ri Lee, Hyeon Jeong, Hyun-Ghang Jeong, Jin Hyeong Jhoo, Kyuhee Han, Jong Woo Hong, Ji Won Han, and Ki Woong Kim, 2018
"Ginseng, the 'Immunity Boost': The Effects of Panax ginseng on Immune System" by Soowon Kang and Hyeyoung Min, 2012
"Estrogenic activity of friedelin rich fraction (IND-HE) separated from Cissus quadrangularis and its effect on female sexual function" by Urmila M. Aswar, S. Bhaskaran, V. Mohan, and Subhash. L. Bodhankar, 2010
"Panax ginseng and Eleuthrococcus senticosus extracts--in vitro studies on binding to steroid receptors" by P T Pearce, I Zois, K N Wynne, J W Funder, 1982
"Red clover for treatment of hot flashes and menopausal symptoms: A systematic review and meta-analysis" by M Ghazanfarpour , R Sadeghi , R Latifnejad Roudsari , I Khorsand , T Khadivzadeh, B Muoio, 2015
"A preliminary review of studies on adaptogens: comparison of their bioactivity in TCM with that of ginseng-like herbs used worldwide" by Lian-ying Liao, Yi-fan He, Li Li, Hong Meng, Yin-mao Dong, Fan Yi, and Pei-gen Xiao, 2018
"Red clover for treatment of hot flashes and menopausal symptoms: A systematic review and meta-analysis" by M Ghazanfarpour , R Sadeghi , R Latifnejad Roudsari , I Khorsand , T Khadivzadeh, B Muoio, 2015
"Effects of Adaptogens on the Central Nervous System and the Molecular Mechanisms Associated with Their Stress—Protective Activity" by Alexander Panossian and Georg Wikman, 2010
"Botanical and Dietary Supplements for Menopausal Symptoms: What Works, What Doesn't" by Stacie E. Geller, Ph.D., Associate Professor and Laura Studee, MPH, 2005
"Menopause and Hormone Replacement" by Michelle P Warren, M.D., Aimee R Shu, MD, and Jennifer E Dominguez, BA., 2015
"Menopause: Overview" 2006
"Postmenopausal syndrome" by Pronob K. Dalal and Manu Agarwal, 2015
"Understand the link between adrenal health, menopause" by Dr. Martin Gleixner, MSc, ND, 2016
"Hormone therapy: Is it right for you?" by Mayo Clinic Staff, 2020
"Hormone Replacement Therapy" by drugs.com, 2020